Application Administrator
Drake & Farrell is a leading logistics company in circular solutions for returns processes. We are currently engaged in a comprehensive modernisation and flexibilisation of our application landscape, using modern, state-of-the-art and Cloud-based applications and IT services.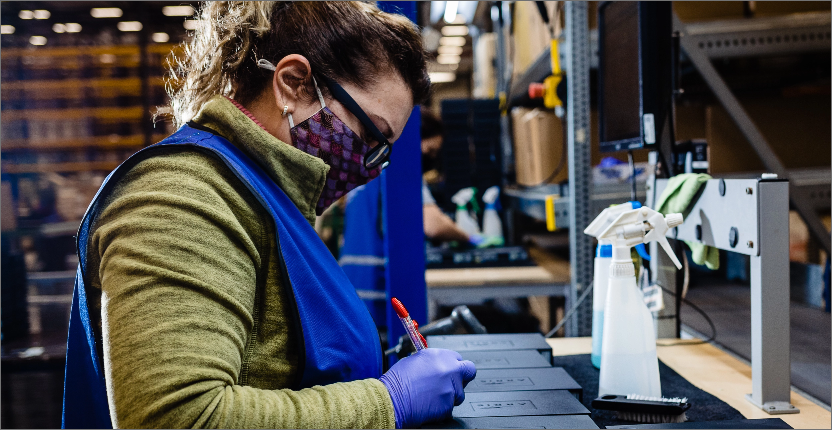 We are looking for an Application Administrator for our Microsoft D365 F&O environment, who will be able to take on these tasks and provide support on the shop floor.
One moment you are supporting your colleagues within D365, with management tasks of Azure cloud and the next moment you are focusing on the servers and that same afternoon you are applying your experience in project support. But your focus will of course largely be on applications.
What will you do as an Application Administrator?
Execution of 2nd line support activities regarding the modules of Microsoft D365 Finance & Operations;
Management and maintenance of apps which are directly linked to D365; but also apps which sit alongside our D365 structure;
Maintaining an overview of all matters concerning ERP;
Point of contact for the (key) users regarding questions and improvements/changes to the application landscape;
Further inventory of (technical) disruptions in the processes;
Acting as manager for work that is outsourced to suppliers;
Making improvement proposals, making and/or assessing impact analyses and implementing changes.
What do you bring?
HBO-level gained through experience or education;
Minimum of 3 years work experience in a position as Application Administrator, 3rd Line Support Engineer or Technical Consultant;
Demonstrable experience with implementation of specific functionalities of Microsoft Dynamics;
Familiar with Microsoft products such as Ms-Office 365, MS Sharepoint and Ms SQL Server;
Communicative skills in English and Dutch both verbally and in writing;
Driven and result-oriented working within the limits of time and budget;
You are willing to work overtime and/or standby shifts;
You have experience within the logistics sector (preference);
You have experience with project-based work (preference).
S čím Vám můžeme pomoci?
Vrátit zásilky? Cirkulární řešení? Zrychlená logistika? Rádi prodiskutujeme Vaše výzvy.
Zavolejte nám
Najděte nás
Drake & Farrell B.V.
Snelliuslaan 13
2665 PD Bleiswijk
Drake & Farrell Czech Republic s.r.o.
Na Piketě 535
377 01 Jindřichův Hradec
+420 381 020 020
HR intern
We offer you a varied internship with growth opportunities in an international and dynamic environment.
Customer Service employee (32 – 40 hour per week)
Are you looking for a challenging position where you can contribute to the growth of a circular company while reducing
Logistics employee
Drake & Farrell is focused on the environment. By giving used/returned electronics a 2nd life, raw materials and parts are
Production employee
Environment, that's Drake & Farrell's keyword. Environmentally conscious, focused on refurbishment of used/returned electronics for a number of large Tech
Would you like to discuss returns solutions, forward logistics or value creation? We are happy to support you with your challenges and offer tailor-made partnerships.