Fast and flexible fulfilment enables business growth. With over 15 years of experience, our tailor-made solutions will support you to improve your forward logistics operations – both you and your customers will be happy.
Forward logistics begins with an efficient inbound process. With a fully equipped warehouse and modern warehouse management software, we support our clients throughout a systematic inbound process. We successfully manage a constant receiving flow, making products available for picking swiftly. And with each client and process being unique, we ensure that our solution for you is fit-for-your-purpose.
Inbound activities are organised through fast registration upon receiving goods. Our efficient inbound process ensures that not only the correct product is received, but the right quantity and quality level, too. Safeguarding your products at TAPA standards is paramount to fulfilment and end-customer success.
Supporting you throughout each step of inbound activities means that your logistics process is improved without complication. We focus on the details so that you can focus on your end-customer success.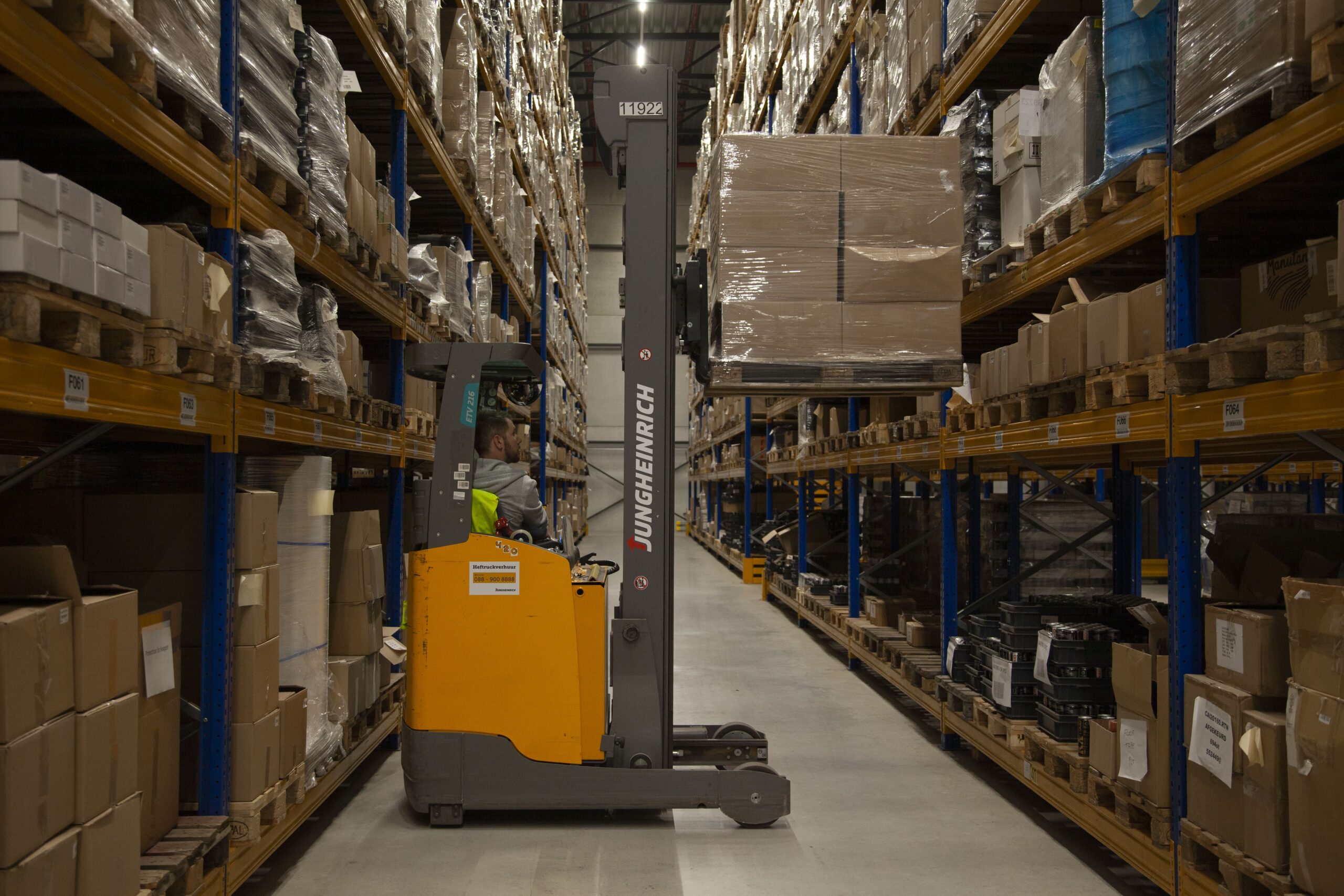 The synergy of Drake & Farrell's two locations, in the Netherlands and the Czech Republic, gives you a great advantage. The cooperation between our two sites means that our clients benefit from innovative solutions, lower running costs and reliable logistic services.
Warehousing space is extensive in our two sites, with 1,900m² in the Czech Republic and 15,000m² in the Netherlands. Warehousing storage is composed of high-racking or floor locations to complement operations, meaning that use of space is maximised fully. With an A+++ energy certification, not only are our workspaces vast and sustainable, but securely operated based as well.
Our paternoster storage system in our Netherlands warehouse enhances workflows for slower turning articles and productivity whilst providing extra security for your high value products. By significantly reducing wait and walk times, this space-saving, reliable storage and retrieval solution is essential in improving the 'goods-to-person' principle. Working efficiently to save time, money and resources is what we do best, and we do this wherever possible.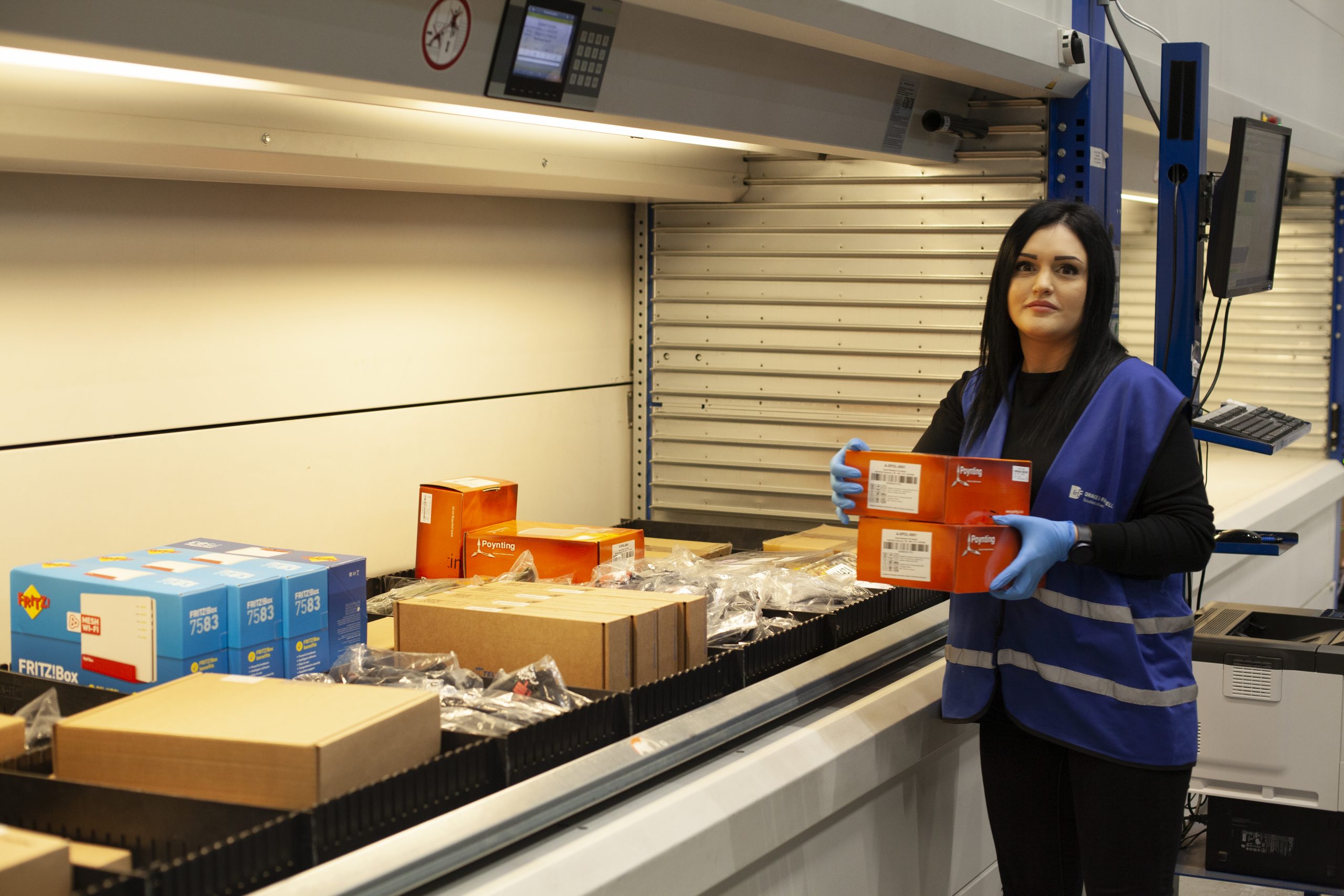 We work efficiently to pick, pack and ship our clients' orders. With flexible yet efficient pick & pack and fully tracked shipments, we ensure optimal support to our clients – even in busy seasonal periods.
We manage multiple carriers with our Transport Management System. So, working with us means working at an optimal cost while being carrier independent. Operating with smart delivery management and fully tracked shipments, we are able to make the pick, pack and ship process streamlined to keep you and your customers happy. In addition to this, branded and personalised notifications can also be organised so that you are with your customer each step of the way throughout each activity.
Cost-wise and time-wise, we ensure that the pick, pack and ship process is both simple and flexible. Our promise to you is an efficient and effective fulfilment with room to scale up.
INBOUND
WAREHOUSING
PICK, PACK & SHIP
Secure System Integrations
Fast and efficient shipping keep your customers happy. The starting point is receiving your incoming orders. Our integration gateway makes use of modern and secure communication technologies, such as EDI and webservices. We smoothly interface with your IT landscape, including leading ecommerce platforms, such as Shopify and Magento.
Throughout the entire order cycle, you receive a clear and machine to machine communication, so you stay on top of things. This includes automated messages about inventory, inbound and outbound activities as well as track and trace. And if you need serial number or lot code tracking, we can do that also for you.
Are you looking for information regarding the status of your product? Are you curious about your customer's spending behaviour? With Drake & Farrell's detailed forward logistics process, we have this covered for you. Offering near real time insights into your inbound activities, stock levels and outbound activities, we keep you well-informed about product statuses and movements. Therefore, these insights provide you with customers' spending behaviour to make essential business decisions. We offer uncomplicated, supportive communication through solutions that benefit you.
And what if our client requires more specific reporting? Not a problem. Our tailor-made partnerships mean that we attend to every detail. At Drake & Farrell, we offer a service that is created specifically for you.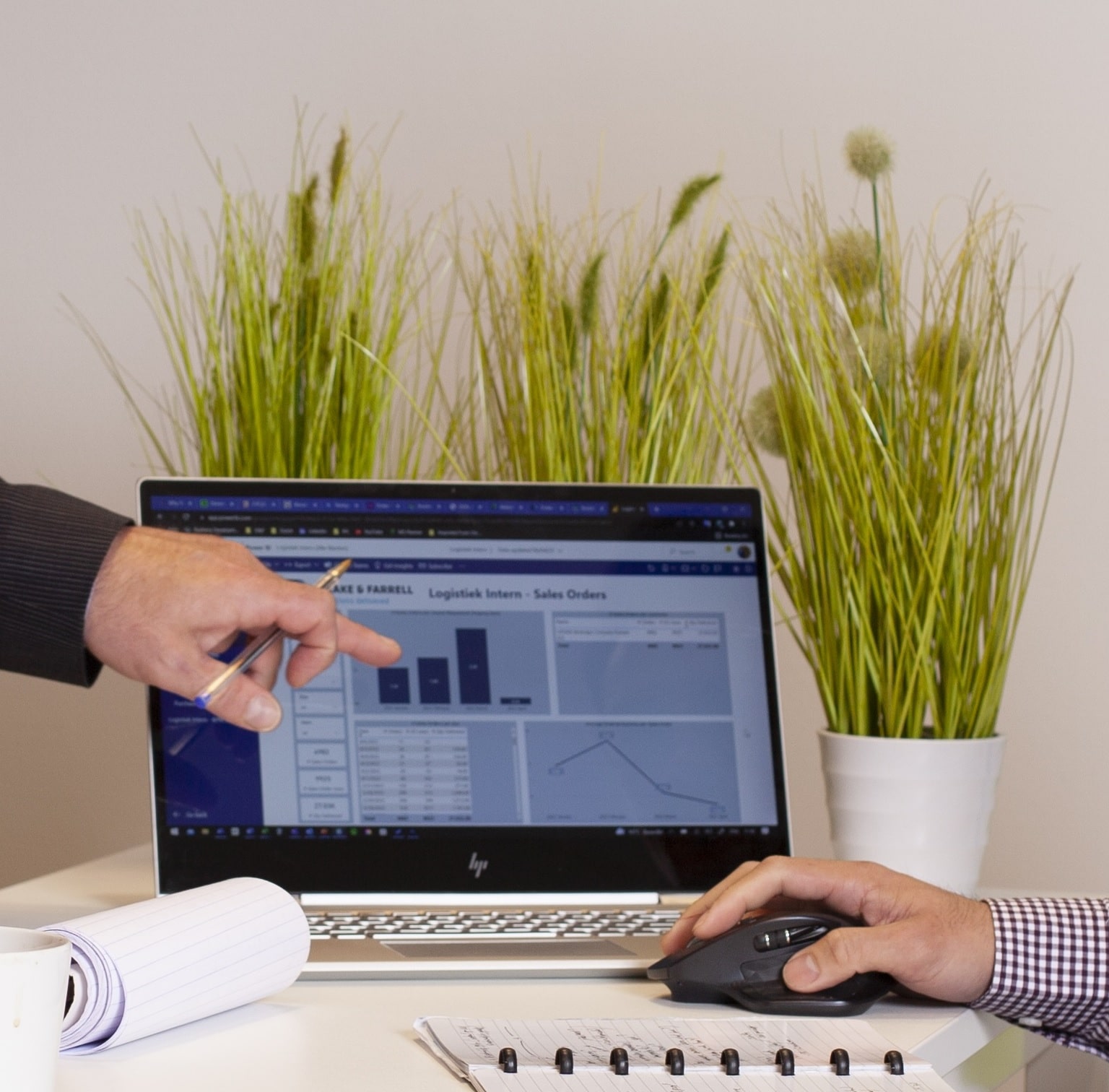 Every customer is different, so are your fulfilment needs. Let's discuss yours over a cup of coffee.