Value creation is all about working sustainably. The positive impact of our circular solutions to your brand image are priceless – and they also help saving our planet. Drake & Farrell delivers futureproof value add services to your business.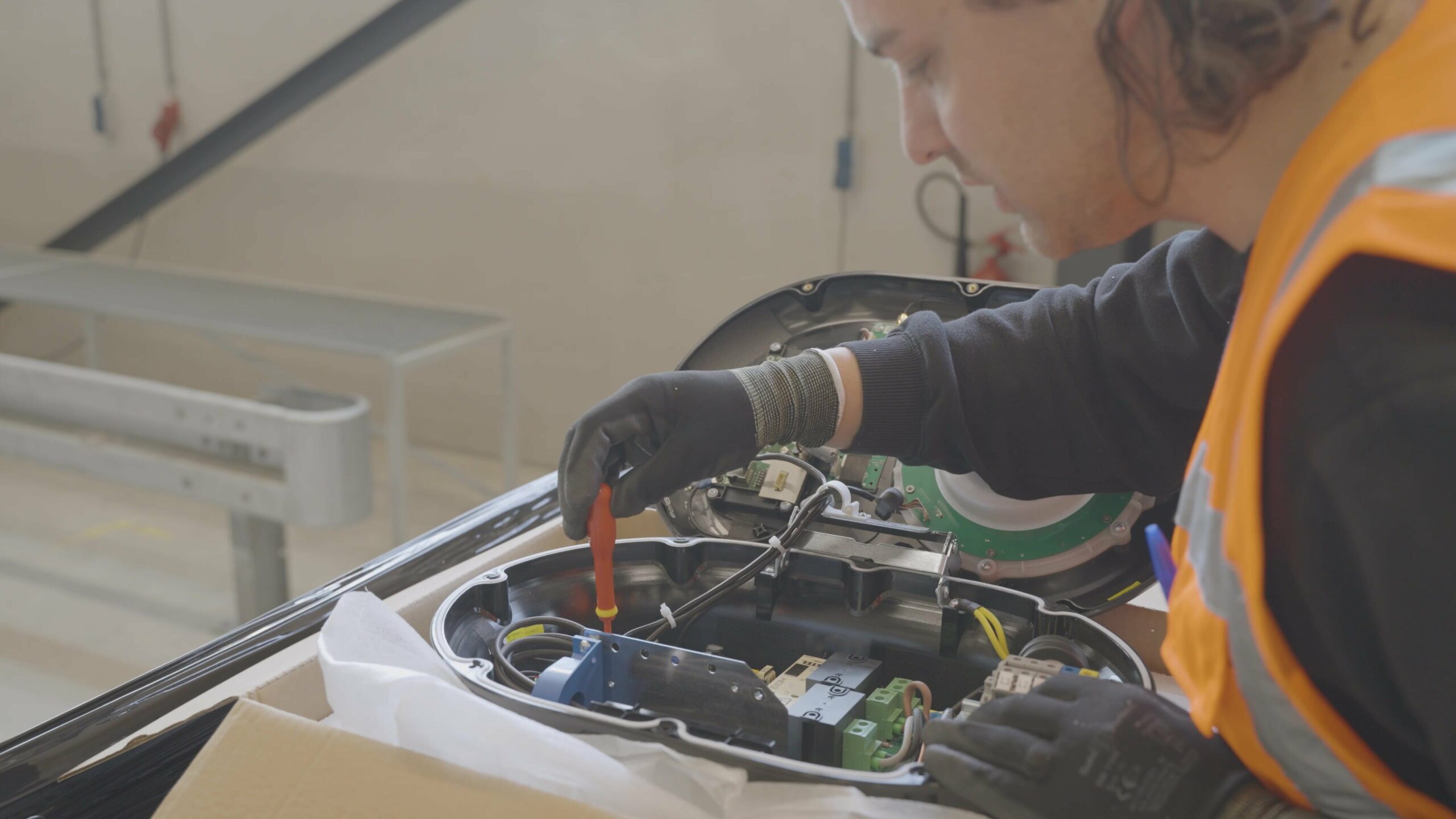 Our value recovery solutions combat throwing away electronics to landfill. There are occasions when a device or its components cannot be reused or sold. Together with our certified recycling partners, we find ways to make your products future proof – and turn waste into profit. Our dedicated internal Research and Development team continuously creates new components out of unusable waste (non-virgin stream), for instance we are making new plastic components out of thrown away device housing parts – we call this repurposing.
Remarketing devices means they need to be reconfigured when they no longer meet the latest or required product specifications. This innovative solution addresses shelf-life issues, demand surplus and constant upgrading of devices. Consequently, our clients maximise the overall life cycle of their inventory and even can serve markets outside their core regions. We are stretching our thinking for you as there really is no need to waste.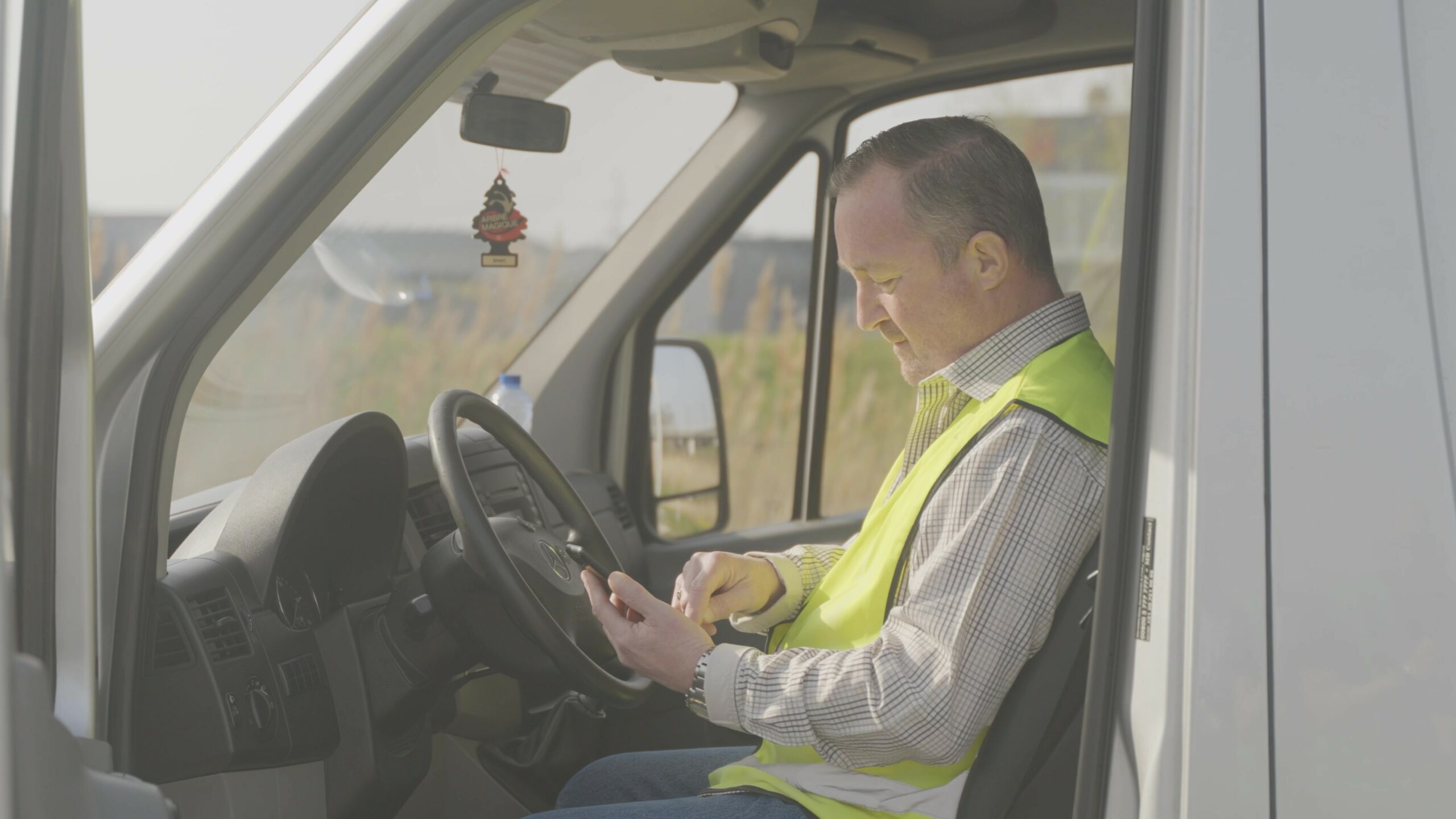 Spare parts management is more challenging compared to usual fulfilment – a field service technician on the road who needs the right spare part anytime and anywhere, without overstocking them. For that purpose, we developed an interactive app used by field service engineers to manage, exchange and order spare parts they need. No administering back-office intervention necessary.
By keeping inventory levels low and with transparent inventory, we minimise the monetary value held up for an optimal working capital. Service technicians also focus on their job with efficient spare parts delivery. Hence, your end customers will experience a responsive and efficient service event which increases customer satisfaction measurably, e.g. through a higher Net Promoter Score.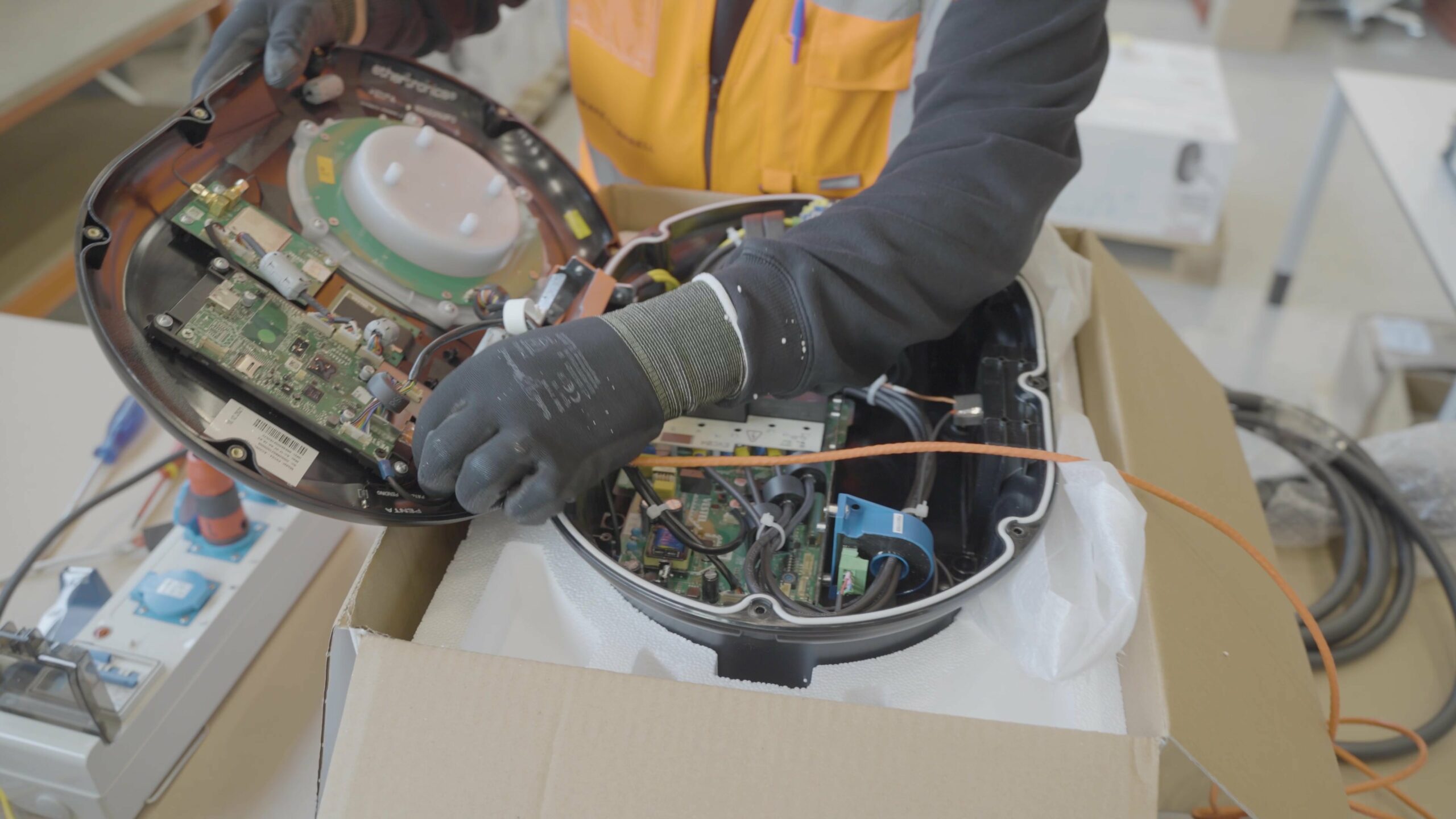 Each assembly or kitting activities are different and usually require flexible and efficient labour being performed. Through the years, we have delivered a wide range of assembly work both build-to-stock and build-to-order. We can kit items together as part of an individual or broader SKU ready for future fulfilment, or alternatively, we can also breakdown inventory from a bigger case into single units.
Whether it is a personalised wellness kit, product sample or promotional package, we make sure that we perform every activity based on your needs.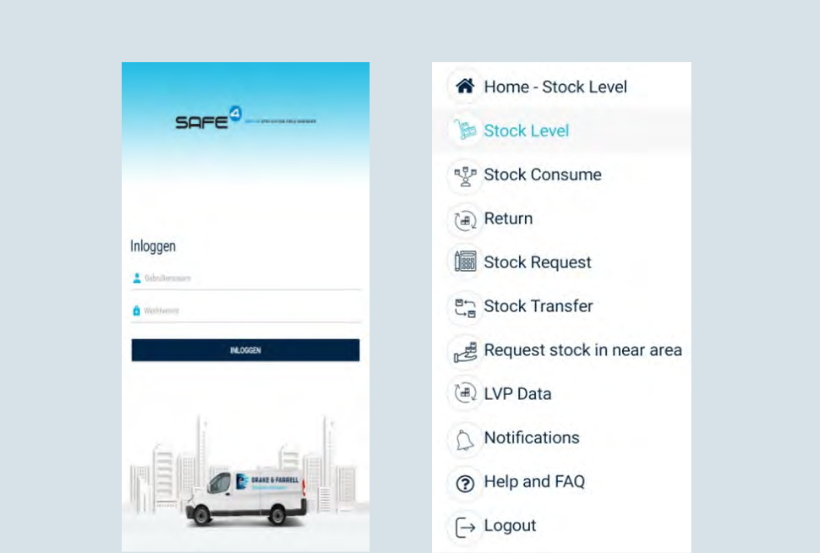 In the last ten years, Drake & Farrell has been the service provider for one of the leading telecommunications and IT provider and market leader in the Netherlands. Their mission is to connect the Netherlands securely and reliably with their futureproof networks and services. Their 2022 goal is to further reduce their energy consumption and raw materials.
REPURPOSING
CONFIGURING
KITTING
SPARE PARTS MANAGEMENT
We are not only expert in sustainable logistics – we also support our clients with spare parts, production services and active value creation.
Our expert team are skilled and ready to help you identify and design logistics processes that result in saving costs, operational efficiency, and improved customer satisfaction. Our integration gateway readily connects your existing set-up and relevant users. Together, we then explore ways on how to make your products futureproof and prepare your devices for your target market. Are you in need of specific kitting and procurement services? If so, we can assist you with this. Our spare parts management and customisable app provided full operational visibility and control to one of our clients. As always with Drake & Farrell, all of these solutions are innovatively created for you so you can focus on your primary business goals.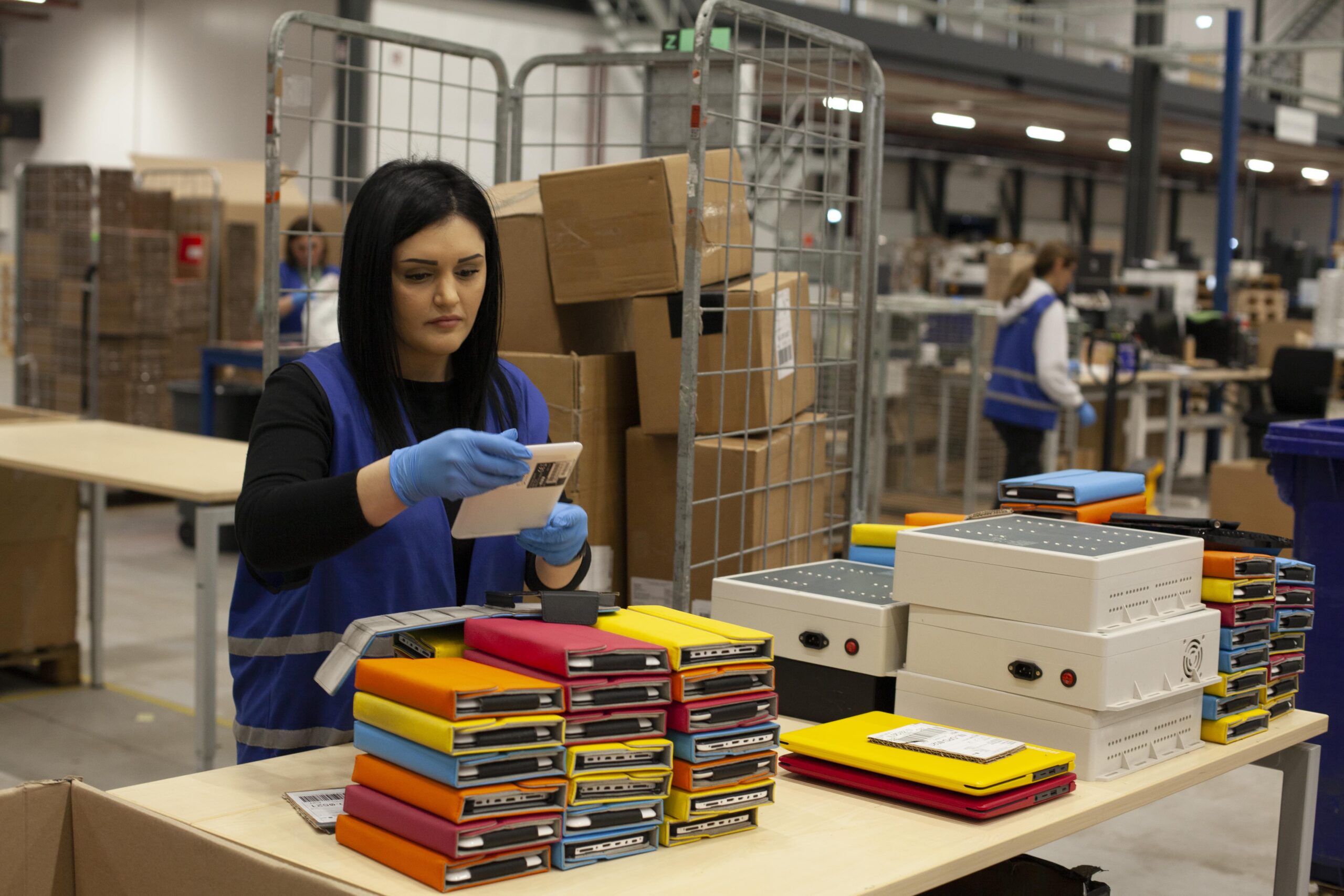 Every client has different needs in order to optimally serve their end customers. Therefore, flexibility is essential to actively create value. At the same time, we are reducing your operational costs and environmental impact. Together we will make a big difference.
Turning electronic waste into a product component might seem impossible but we will explore together how we achieve and properly visualize your sustainability KPIs. Assembly or kitting is typically driven by market spending patterns and therefore retrieving that data is essential to quickly react to your demand.
Access to your devices' historical data using unique codes (such as EMEI or LOT codes) is important. As a result of our corresponding tracking reports, our clients identify trends and make decisions about whether a component could be repurposed, disassembled, or be remarketed. Using our interactive real time app for field stock control and visibility, we are minimising your costs while fast response to your end customers is ensured.
Beyond that, you can access a great deal of additional and customized reporting on our Business Intelligence web portal. Getting your products in the right place, at the right time, and at the right cost via sustainable means is what matters to us – let us do this for you.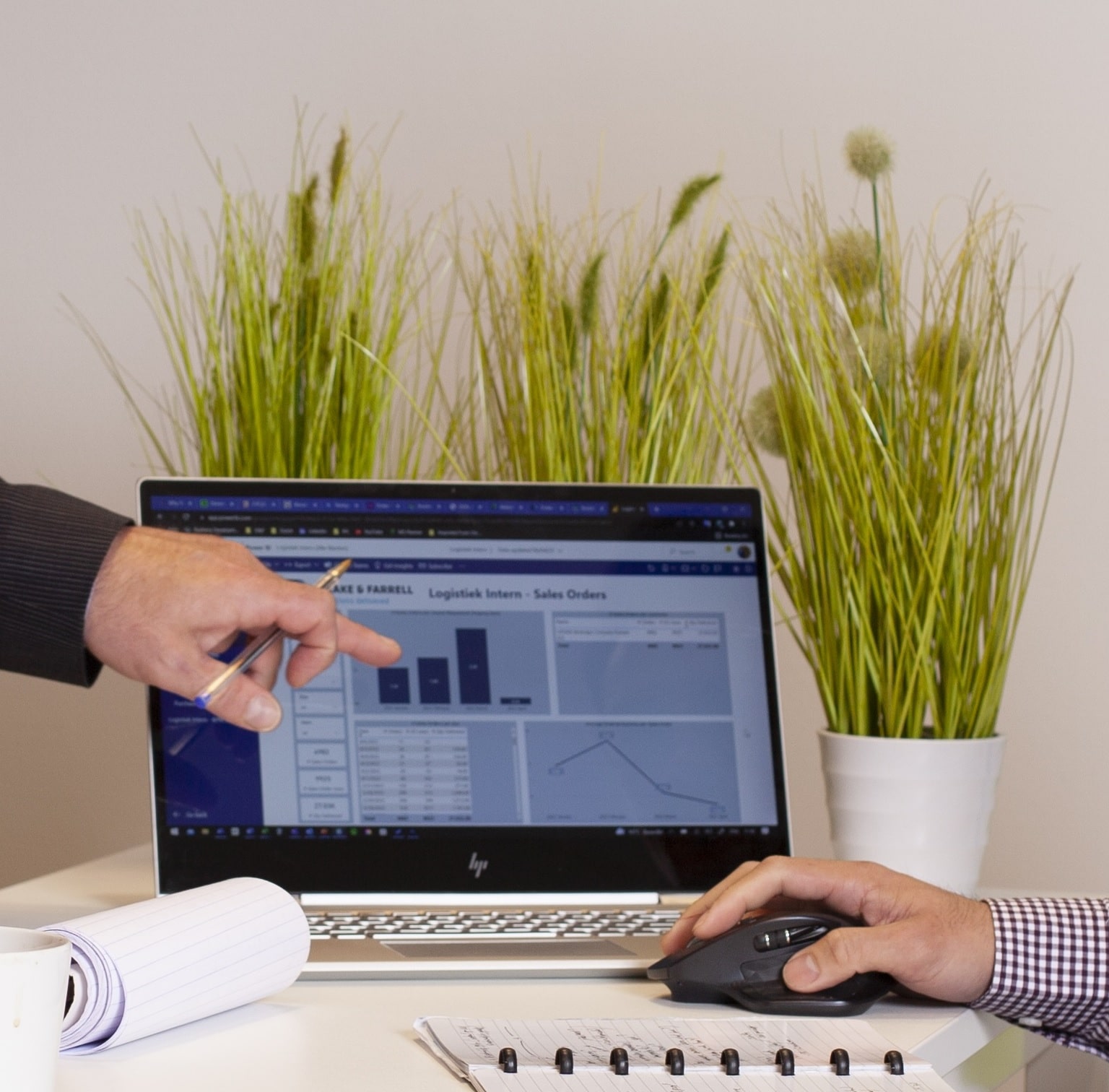 Active and innovative value creation requires thinking outside of the box. We do not stop on fulfilment services, so let us take your product journey from A to Z together.