Are you unsure where to start with your reverse logistics? Let us relieve you of the administrative and financial burden as we handle your returned goods.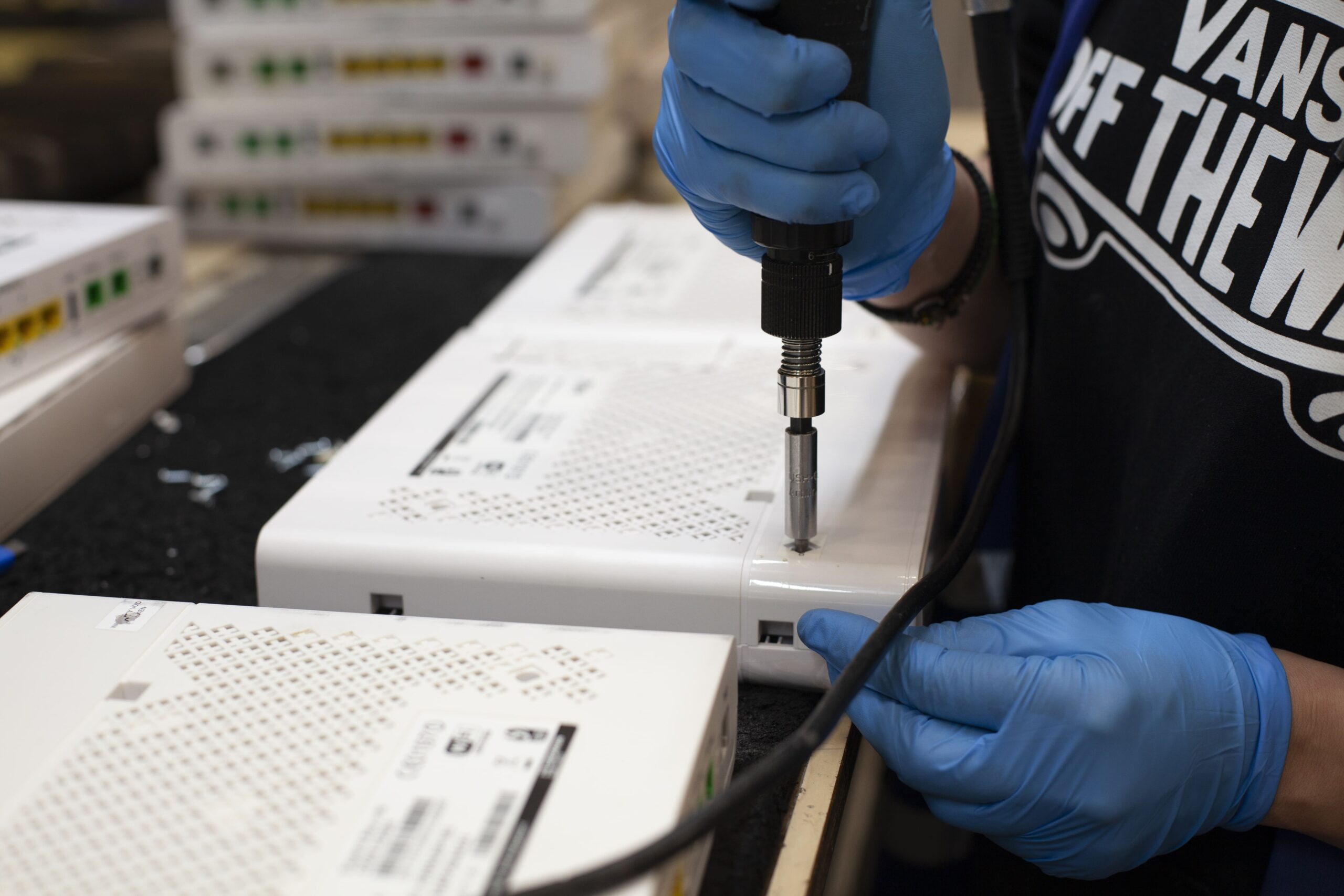 Our sustainable and unique product lifecycle management lies in our innovative returns process. Once products are received, we register them using their unique codes (e.g., serial numbers), sort and grade them. We are then able to use this wealth of historical data to contribute towards your strategic product choices.
We are invested in each aspect of the returns process. First, we ensure complete privacy as the previous user data is permanently deleted. Cosmetic assessment and technical checks then follow, including harvesting, testing, software upgrades, scrapping, and reworking. Often, the largest parts of an electronic device are still usable, which is why harvesting is so important in determining components that can be reused – reusing at WEEELABEX standards has a positive impact when saving costs and saving our planet.
Near real time reports for each step of the process are provided to our clients via our Business Intelligence portal to help enhance the overall business. Our focus is to re-use products and protect valuable resources for you to the maximum extent possible.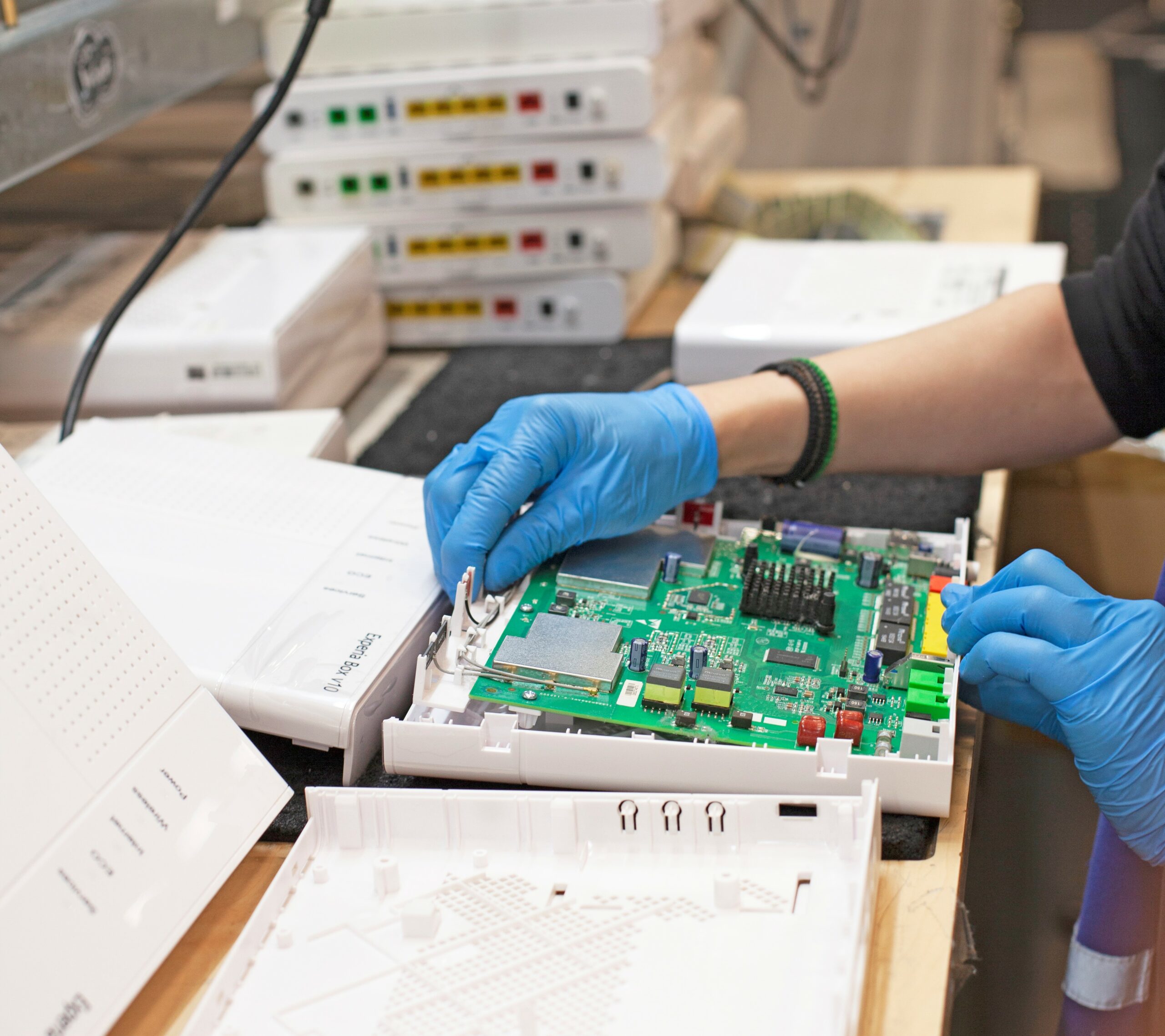 Once the device has been received, registered using its unique code and assessed, the refurbishment process continues. High level repairs in our Netherlands location offer a valuable and quick turnaround solution to your reverse logistics needs. Repairs are done according to your specifications with strict quality checks.
Are you in need of component-level repairs? In our Czech Republic location, meticulous quality checks are undertaken by qualified technicians who perform works including cosmetic repairs, component-level repairs, software checks and system upgrades. Our in-house Czech Republic Research & Development team specially developed a proprietary test software and automated test rack, ensuring even faster and more efficient testing process.
Repairs ensure that the product will last as long as possible, meaning that a sustainable approach is once again taken. At Drake & Farrell, we are keen to help our clients embrace this way of operating. Sustainability enables success.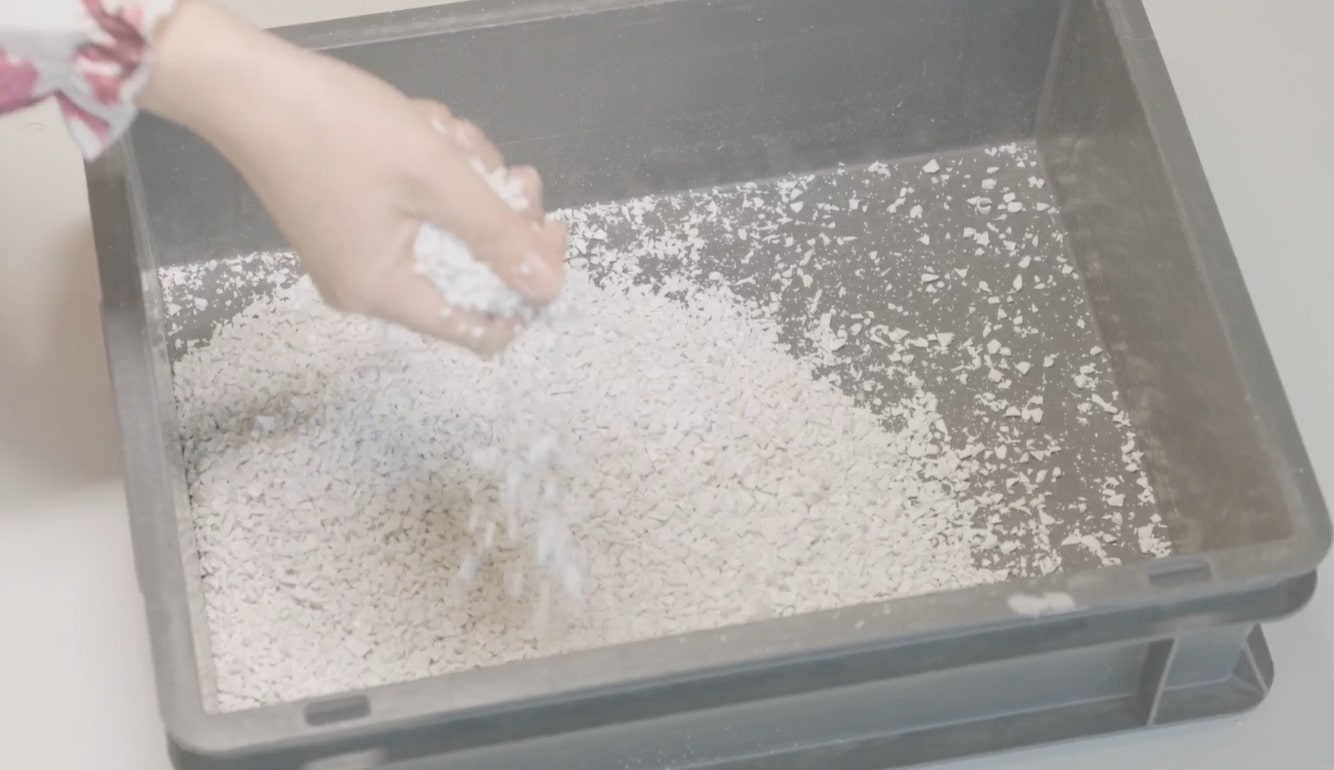 Offering circular solutions with profitable results is what we do. We strongly believe that producing waste is damaging and we know how to address this. Maximising a device's life and reusing components contribute to responsible consumption, lower working capital, less carbon emissions, and additional supply of non-virgin products and components. But what happens if a device or its components cannot be reused or sold?
We do our best to make every device reusable. Some products are beyond the point of refurbishment or repair. Our eco-disposal solutions then turn electronic waste into profit. Together with our recycling partner, we find ways to specifically recover rare earths, precious metals, and other materials. Our in-house Research and Development team continuously finds ways for specific reuse of recovered material such as device components and accessories made from waste materials.
So, even if a device has truly reached the end of its life, we can still offer a sustainable solution.
In six smart steps, we turn returns into new products in order to save you time, money and waste:
1. De-kitting
2. Harvesting
3. Testing
4. Cleaning
5. Refurbishing
6. Kitting
Returns are complicated. And we are accustomed to dealing with complicated, unexpected and different products. We realise flexible, efficient and effective system integrations across your supply chain, using modern and secure communication techniques, such as EDI and webservices, based on modern market standards. We can easily connect with leading ecommerce platforms, such as Shopify and Magento, through standard interfaces.
Our state-of-the-art integration platform leads to reduced processing time and transparent return activities. Thus, your business is more responsive, driving your profits and fulfilling your sustainability goals.
Businesses need detailed reporting across their reverse logistics activities. Data and analytics are essential in helping you understand what is happening in your business and how to address challenges.
Once you are connected to our platform, you will have visibility to your reverse logistics activities. The near real time reports will provide your return percentages or refurbish rates on product level. And because our reverse solutions are supported by unique codes, you are able to track each step of your product's journey.
With our reporting suite, you are able to make smart decisions by identifying return trends and determining bottlenecks – whether a product needs to be reconfigured, remarketed, cannibalised, or return to stock. The near real time data is in your hands to make the unpredictable predictable.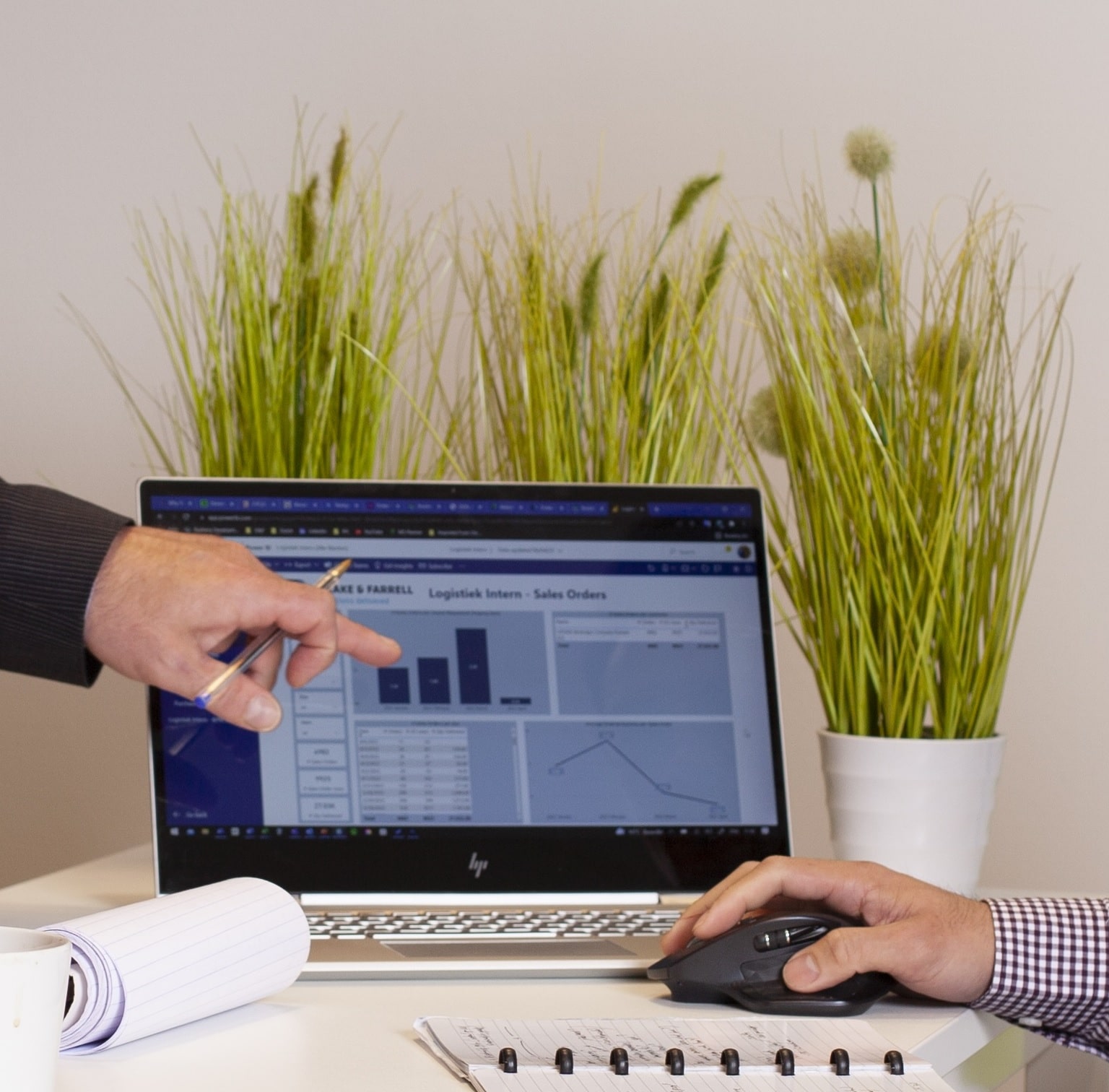 Do you know that the value of consumer electronics depreciates on average 1% per week? Focus on your financial return-on-investment while we are optimizing your return costs with our tailor-made partnership.