Environment, that's Drake & Farrell's keyword. Environmentally conscious, focused on refurbishment of used/returned electronics for a number of large Tech companies in the Netherlands. By giving returns a 2nd life, raw materials and parts are fully utilised. Environment and people, that's what Drake & Farrell is all about.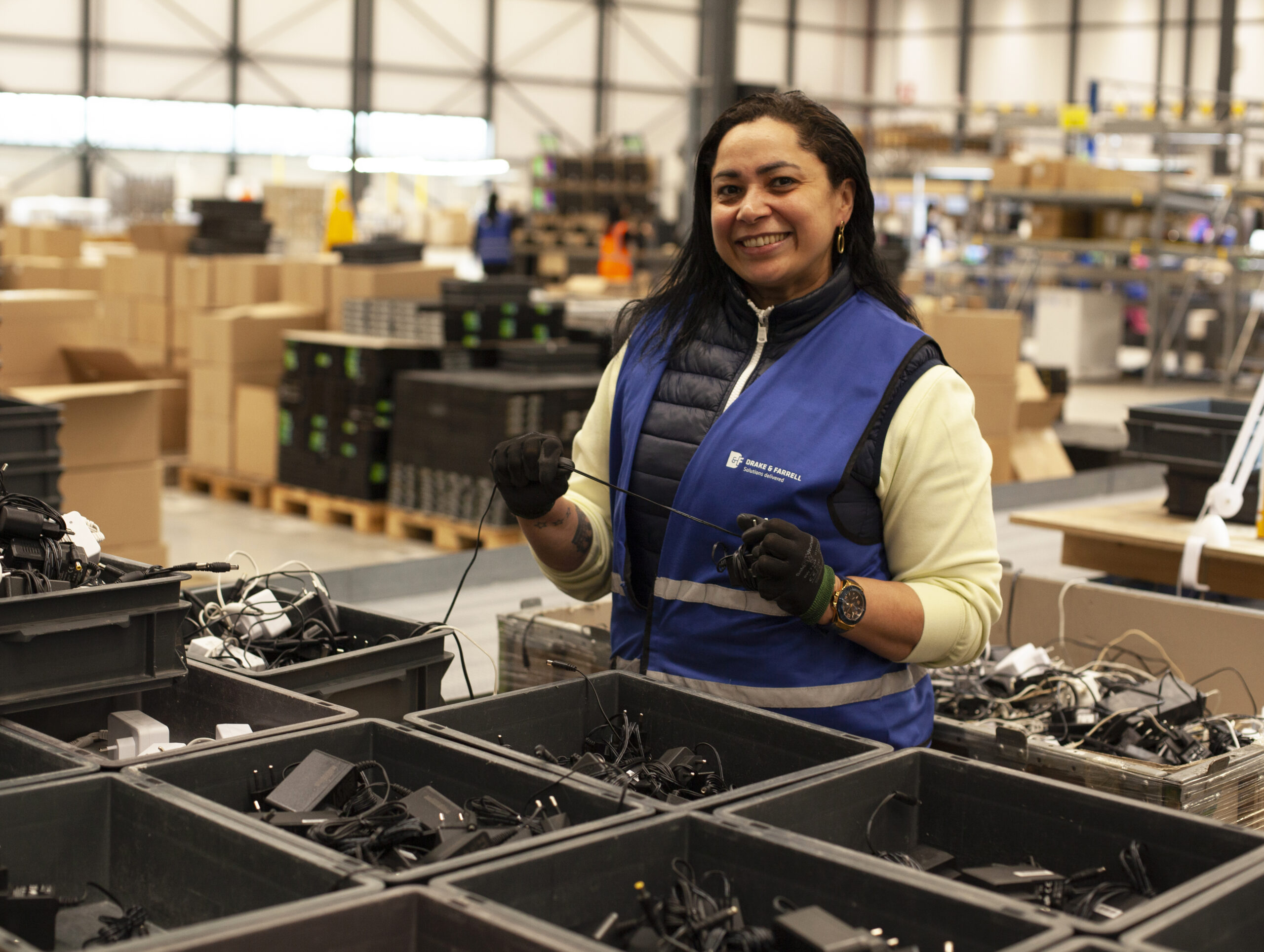 Check out this vacancy via the website of Timing:
S čím Vám můžeme pomoci?
Vrátit zásilky? Cirkulární řešení? Zrychlená logistika? Rádi prodiskutujeme Vaše výzvy.
Zavolejte nám
Najděte nás
Drake & Farrell B.V.
Snelliuslaan 13
2665 PD Bleiswijk
Drake & Farrell Czech Republic s.r.o.
Na Piketě 535
377 01 Jindřichův Hradec
+420 381 020 020
Customer service employee (32 – 40 hours per week)
The Customer Service Employee is the point of contact for our customers. During every contact moment with the customer, as
Logistics employee
Drake & Farrell is focused on the environment. By giving used/returned electronics a 2nd life, raw materials and parts are
Have you become enthusiastic about this callenging position?