Environment, that's Drake & Farrell's keyword. Environmentally conscious, focused on refurbishment of used/returned electronics for a number of large Tech companies in the Netherlands. By giving returns a 2nd life, raw materials and parts are fully utilised. Environment and people, that's what Drake & Farrell is all about.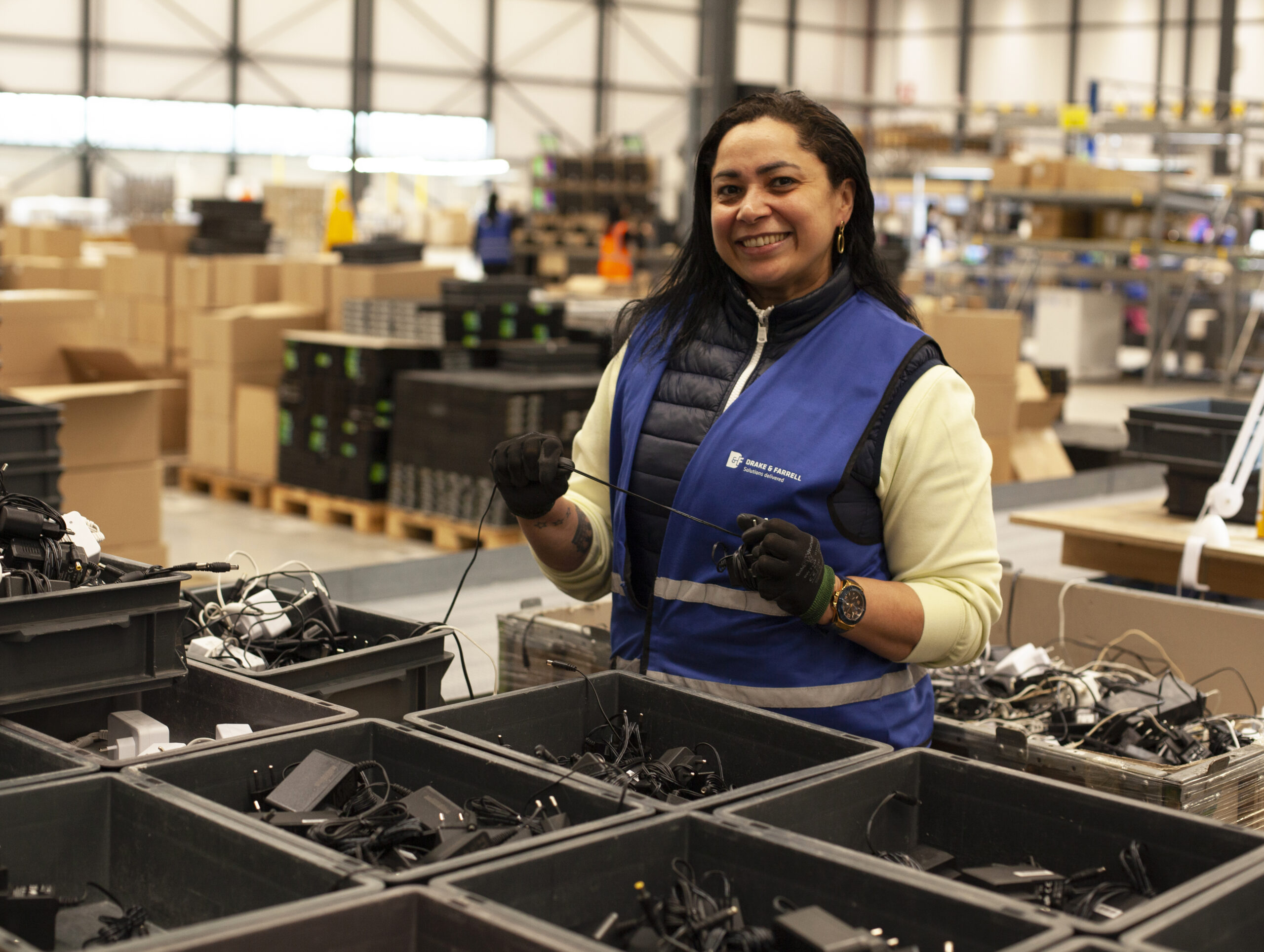 Check out this vacancy via the website of Timing:
What can we help you with?
Return shipments? Circular solutions? Expedited Logistics? We would be happy to discuss your challenges.
Call us on
Find us
Drake & Farrell B.V.
Snelliuslaan 13
2665 PD Bleiswijk
Drake & Farrell Czech Republic s.r.o.
Na Piketě 535
377 01 Jindřichův Hradec
+420 381 020 020
HR intern
We offer you a varied internship with growth opportunities in an international and dynamic environment.
Customer Service employee (32 – 40 hour per week)
Are you looking for a challenging position where you can contribute to the growth of a circular company while reducing
Logistics employee
Drake & Farrell is focused on the environment. By giving used/returned electronics a 2nd life, raw materials and parts are
Application Administrator
Drake & Farrell is a leading logistics company in circular solutions for returns processes. We are currently engaged in a comprehensive
Have you become enthusiastic about this callenging position?